This is a system which analysis the players' performance using our generated data for every play in the field. For details data generated velocity, type of pitch, coordinates, direction of hit ball.

· Used by Hyundai Unicorns and Heroes, 04~08 season (Champion of 04 season)
· Used by KIA Tigers 06~11season(Champion of 08 season)
· Still used by LG Twins, 11 season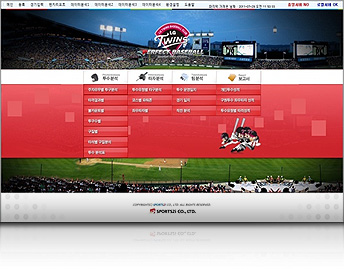 Managers, coaches, and players can simply search the data classified by the team, Player, and situation.